The European chocolate, biscuit and confectionery association and palm oil activities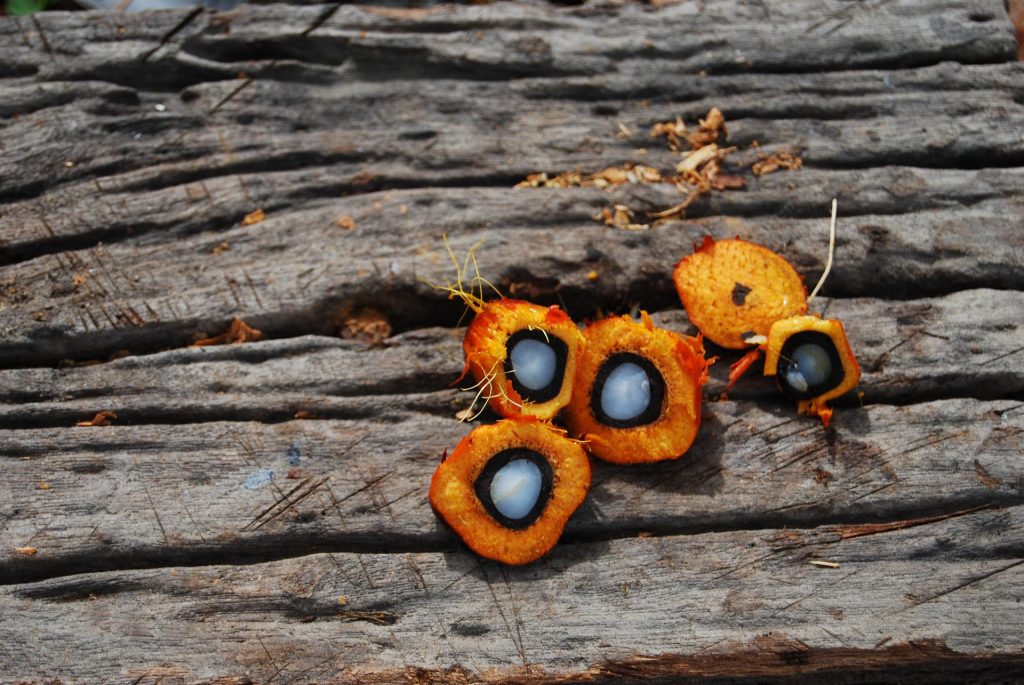 As previously communicated, CAOBISCO welcomes the objective of the European Commission's proposal for a Regulation on deforestation-free products. CAOBISCO has supported the development of EU measures to address deforestation and to encourage the sustainable production of commodities. The European Chocolate, Biscuits and Confectionery Industries are committed to ensure that their products are deforestation-free and, to minimizing the risk of deforestation and forest degradation occurring in their supply chains.
A recently published joint position paper by several palm oil sector organisations, including CAOBISCO, supports the objective and the high level of ambition pursued in the European Commission's proposal for a Regulation on deforestation-free products, including enhanced transparency and traceability requirements for the supply chains in scope.
Over the past years, many of CAOBISCO's company members have reached high levels of traceability for palm oil used in their products. At the same time, CAOBISCO members recognise the persisting complexities related to the sustainable production of palm oil and the challenges that must be addressed to fully comply with the proposed EU rules.
In complement to the joint statement, CAOBISCO put forward additional clarifications:
 True: Our industry has welcomed the objective of the European Commission proposal for a Regulation on deforestation-free products.  As outlined in the joint position paper on palm oil, high levels of traceability to help prevent deforestation are already being applied in the palm oil sector, and the industry has been engaging through different initiatives and programmes to enhance and apply traceability tools to this end.
In this context, the joint position clearly recognises that Traceability to Plantation (TTP) is possible but significant challenges still need to be overcome for it to be deployed at scale, most likely requiring more time to be addressed than the expected date of entry into force of the EU Regulation. Therefore, the joint statement calls for both enhanced Traceability to Mill (TTM) and Traceability to Plantation (TTP) to be accepted at the date of entry into force of the EU Regulation, as proof of compliance with its traceability and chain of custody requirements with a view to phase out Traceability to Mill (TTM), once it is acknowledged that Traceability to Plantation (TTP) is workable in different origins and ensures that smallholders will be effectively included in supply chains.
This staggered approach for traceability of palm oil to mill and eventually plantation, does not mean that higher degrees of traceability for other commodities such as cocoa is not possible. CAOBISCO believes that instead of a one-size-fits-all approach for all commodities, traceability and information requirements should be adapted to the specificities of the different commodities, including through commodity specific guidance. The development of sector-specific guidelines could support companies in this process of improving traceability and transparency of their supply chains, while defining the role and responsibilities of stakeholders across the supply chain.
"Traceability to mill together with its 50-kilometre radius monitoring of its supply base should be enhanced over time by 2030, with a view to achieve traceability to plantation. Temporary traceability to mill would still provide deforestation-free supply chains (as it is current practice by leading companies in the sector) while allowing smallholders to be included, whilst  traceability to plantation will only be possible for the majority of smallholders once certain challenges have been resolved."
True: The joint statement clearly calls for more positive engagement and continued efforts for smallholder inclusion along the supply chains. The proposed provisions under the EU Regulation should ensure adequate incentives to strengthen engagement with farmers and to support compliance with new EU rules. The proposal should also help to improve cooperation with third countries: technical and financial public support to establish
national traceability systems at producing country level is needed, to ensure that smallholder farmers remain included in supply chains when their produce enters the EU market. CAOBISCO and its members are strongly convinced that mitigating and preventing deforestation risks in global supply chains is only achievable through positive on-the-ground engagement over time.
"Three elements will determine the applicability and the efficient implementation of the Regulation: first, a supply-side approach through long-term cooperation with producing countries; second, the continuous engagement and efforts for smallholder inclusion; and third, the need for adequate tools to ensure efficiency in due diligence obligations."
Additional information on the CAOBISCO's statement in response to the EU proposal for a Regulation on deforestation-free products is available here.
Related news