CAOBISCO appoints new Regulatory & Scientific Affairs Manager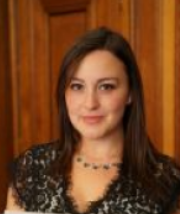 CAOBISCO is happy to announce the appointment of Eleonora Alquati as the new Regulatory & Scientific Affairs Manager. Eleonora replaces Alice Costa who decided to change career paths. We wish her the best of success.
Eleonora will be a key asset to our association with strong expertise in regulatory matters and a solid scientific background in food. She has already been working for CAOBISCO since October 2019 as food policy adviser.
Eleonora Alquati holds a Bachelor degree in Human Nutrition obtained at Università degli Studi di Roma "Tor Vergata" and a Master degree in Molecular Nutrition and Food Toxicology obtained at Wageningen University in the Netherlands.
After different internships and projects, she landed at EFSA, the European Food Safety Authority, for one year, where she worked as a trainee in the food additives team.
Before CAOBISCO, she worked as a Regulatory Affairs Officer for Food Safety and Quality at the European Cocoa Association. Eleonora is of Italian nationality.
Eleonora has been with us for a year already and she proved herself to be a very motivated and experienced team member. She is fully integrated in the new team already, always of great support and advice and committed to help CAOBISCO become a more sustainable and competitive sector in the future!
Related news