Eliminating the worst forms of child labour, the example of the ILO integrated model in Hazelnut Harvesting Seasonal Agriculture in Turkey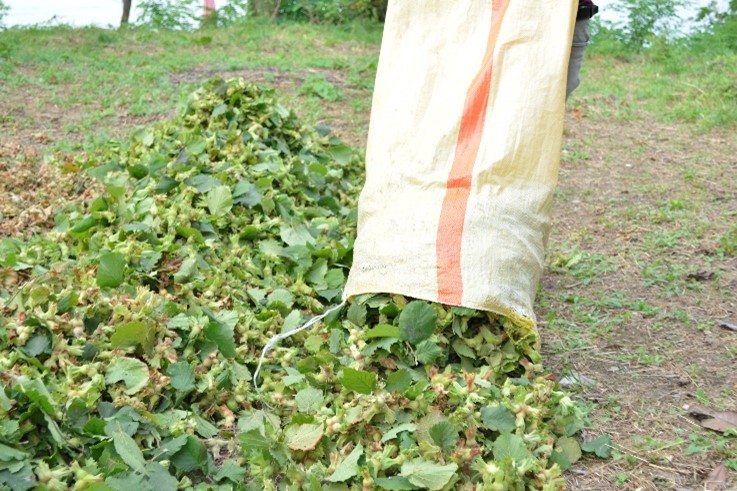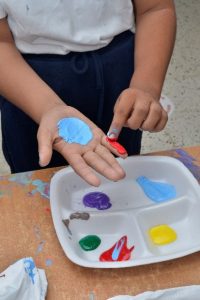 Last August 2022, the Turkish International Labor Organization (ILO) Office welcomed CAOBISCO and its delegation to visit the project activities and interventions, and to meet with the project team.
This Public-Private Partnership – initiated by the ILO Office for Türkiye in action against child labour and funded by CAOBISCO members – has been ongoing for almost 10 years. With the ambition of contributing to the elimination of worst forms of child labour in seasonal agriculture, the project began in the provinces of Sakarya, Düzce and Ordu in 2013 and extended to Samsun and Giresun in 2021.
This field visit was the opportunity to understand the day-to-day challenges for workers and how children are being enrolled in school programmes. Working in hazelnut harvesting is physically demanding, as strength is required to shake the hazelnut tree branches, workers carry heavy harvesting baskets with fresh hazelnuts throughout the day that will then be collected into big bags before processing with drying. A job that children cannot and should not do. The school programme and activities include mathematics, languages, music, painting, horse riding, etc, under the supervision of enthusiastic and motivated teachers.
Visiting the project intervention areas, such as in the province of Ordu which is at the core of Turkish hazelnut production, was the opportunity for participants to see the tangible results of the different project phases, while understanding how these could be used for building upscaling interventions in a near future. The exchanges with families, workers, and teachers on how they were benefiting from the programme and on the daily realities, were valuable and very instructive, allowed the delegation to discuss and observe qualitative results of the project.
The delegation also participated in high-level meetings with the Ordu and Samsun Governors, local authorities who reaffirmed their commitment to combat child labour and to improve workers' conditions on a day-to-day basis. The Turkish Ministry of Labour and Social Security also confirmed its willingness to keep engaging in the elimination of child labour, beyond 2023 – when the (Turkish) National Programme for the Elimination of Child Labour will end (2017-2023).
_
For more information about this project contact:
Victoire De Wever, CAOBISCO Sustainability Manager (victoire.dewever@caobisco.eu)
Related news