CAOBISCO launches Treatwell initiative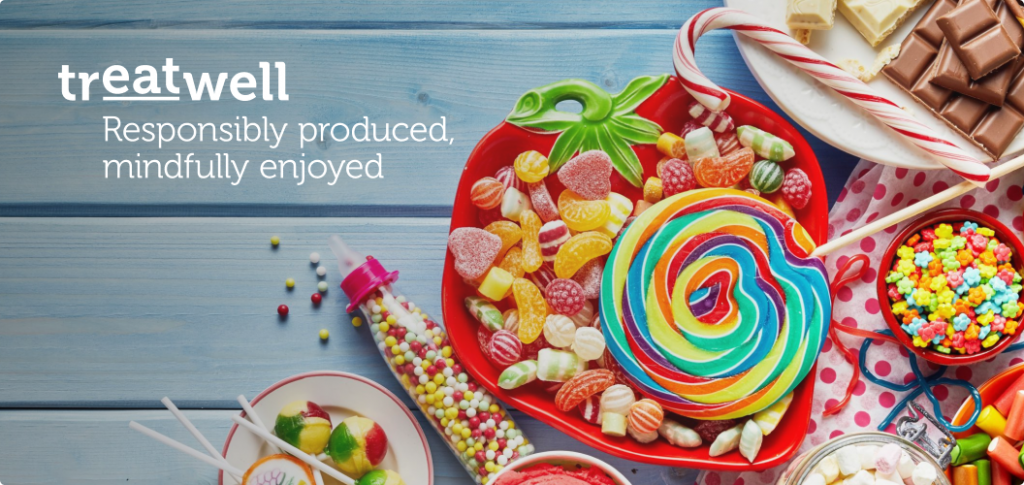 Brussels, 12 November – On the occasion of its 60th anniversary celebration, CAOBISCO, the Association of Chocolate, Biscuit and Confectionery Industries of Europe, has announced that launch of the Treatwell initiative.
As well as allowing people to experience and share exceptional moments of indulgence and joy, the chocolate, biscuits and confectionery industry is committed to making a positive impact on the world, and the communities we engage with. We do so by ensuring our products are safe, fulfil high quality standards and are produced in a responsible way and mindfully enjoyed.
Our future depends on the ability of our members, farmers and their communities to manage the use of raw materials in ways that safeguard our planet. Our members are committed to an ethical and sustainable supply chain and making a dedicated contribution towards it. As CAOBISCO, we also recognise the importance of diversity, human rights and the inclusion of people of different working generations and cultures.
Healthy lifestyles and balanced diets are the basis of wellbeing and consumer preferences are evolving. Without compromising on quality and taste, we are continually innovating to adapt and improve the nutritional content of new and existing products. And we have evolved our communications to empower consumers to treat mindfully, as part of a varied diet and healthy lifestyle.
Mary Barnard, President CAOBISCO said:
"Treats are special. Taking a moment to enjoy a treat is important to our individual and collective wellbeing and is an integral part of our European culinary heritage. Providing treats that are responsibly produced and mindfully enjoyed is the philosophy that drives our industry. Highlighting this engagement is what the Treatwell initiative is all about." 
We are a major employer, and work with hundreds of partners, thousands of suppliers and farmers around the world, helping create thriving and resilient communities, at the same time as contributing to Europe's economic growth.
According to the Secretary General of CAOBISCO:
"Our products are recognised as the gold standard for excellence globally, and our industry allows Europe to maintain its tradition of skilled and creative confectionery making, celebrating the diversity of our products and cultures. We proudly represent more than 13,000 European chocolate, biscuits and confectionery manufacturing companies, 99% of which are SMEs. With over 400,000 direct employees and an annual turnover of almost €70 billion, the 60th anniversary of the founding of CAOBISCO is the right moment to recognise and celebrate the vital and positive contribution of our industry."
The Treatwell initiative will continue to serve as a platform for people looking to understand the history and cultural importance of our industry, and the different ways in which we are making a positive impact on the world, and the communities we engage with, through products that are responsibly produced and mindfully enjoyed.
Related news